This so-called "capital of the South" has plenty for travellers to discover, even those with a budget as tight at boot strings. It's a booming tourist town with big ticket attractions, like the new Georgia Aquarium and the World of Coca-Cola, but there's also lots to do that's free. Don't believe us? Take a look!
Piedmont Park – No matter what the season, Piedmont Park is one of the best outdoor spaces in Atlanta. This park has tennis courts, swimming pool, dog park and plenty more. Plus, it offers some incredible views of the city's skyline.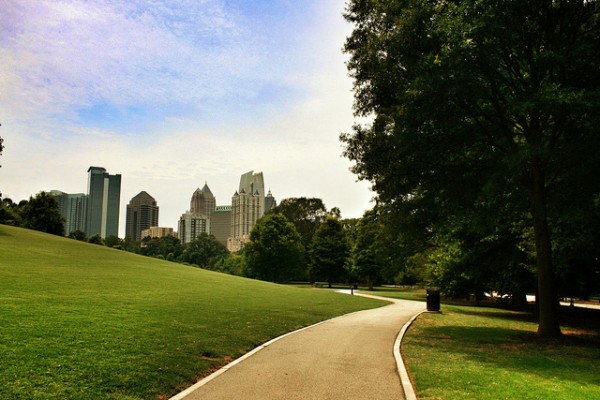 Mountain Crossings – Talk about funny buildings, this one was finished in 1937, the same year that the Appalachian Trail was completed. This house is the only covered part of the trail, as it runs right through the middle of the building! It's located in Blairsville and is an iconic stop for hikers along the AT.
Governor's Mansion – No trip to Georgia is complete without a visit to the Georgia Governor's Mansion. Take a self-guided tour and explore each room with stories from the different state governors. At Christmastime it's especially lovely to see the house dressed for the season.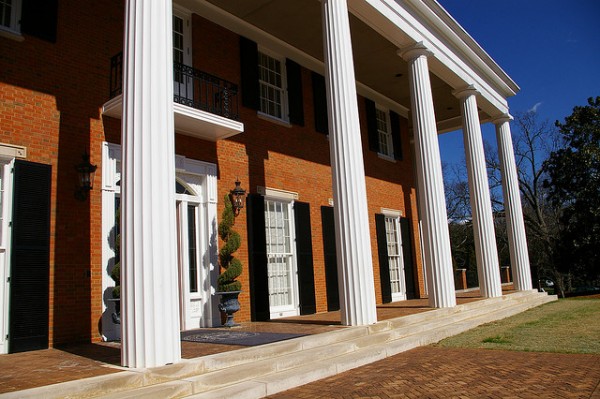 Stone Mountain Laser Show – We hesitated putting this one on the list because getting into Stone Mountain Park is on the pricey side, but once you're in the laser show is completely free. How to make it cheaper? Get a big Atlanta rental car and fill it up, then split the $15 parking fee. Pack a picnic dinner to enjoy on the giant lawn while you enjoy the show.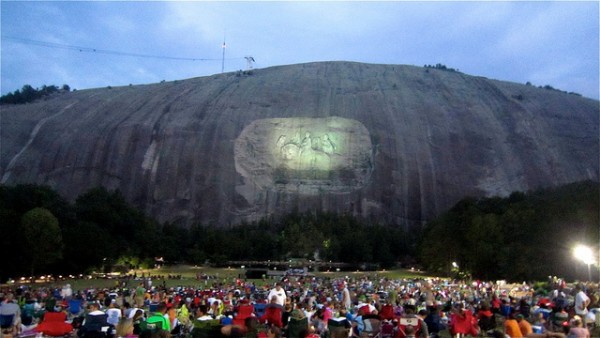 Fernbank Science Center – Get a good dose of science at this museum and woodland centre, operated by the DeKalb County School System. It's a great spot to take the kids and learn about science, technology and how they work with nature. Check out the dinosaur skeletons and don't miss the Apollo spacecraft… it's the real thing!
Atlanta Contemporary Art Center – Art lovers will want to stop by this modern art museum while visiting Atlanta. While there is an admission fee most days, the Art Center is free every Thursday from 11am to 8pm. Thursday evenings also often feature special programmes like lectures, films and gallery tours.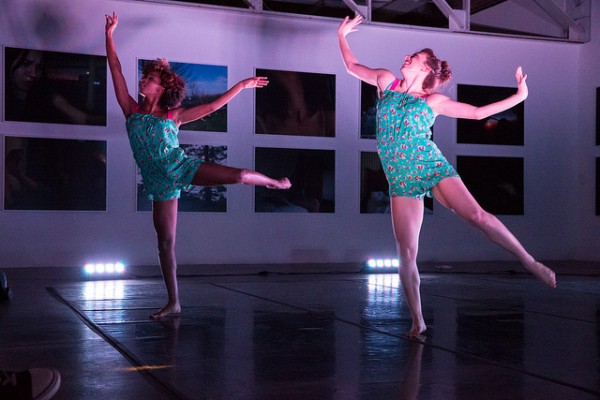 Atlanta BeltLine – The BeltLine is a 22-mile path along the city's unused railroad and it runs through some of the city's most popular neighbourhoods. Rent a bike or walk along the path, stopping to eat at one of the many restaurants along the way.
Getting there
Reaching Georgia is hardly a chore these days. Catch flights to Atlanta onboard British Airways or Delta Air Lines to Hartsfield-Jackson International Airport. If you're hoping to save, start looking 5-6 months in advance and avoid the busy summer months.
Imgs: apple.white2010, burn away, anokarina, manicmaya, 55thstreet / Flickr cc.