Sightseeing is without a doubt an exhausting affair. Jumping from museum to gallery, monument to parliament, to shopping streets and historic city centres… all of this really works up quite the appetite. So what do you do when you need to satisfy that mid-afternoon or late-night hunger? Head for the streets!
Street food, although it can have a bad rep, is more true to local cuisine than the finest restaurants. This is what the people eat and we'll tell you where it's good. Every corner of the world and every culture has it's own version of street food. Different from fast-food although it is speedy, street food is what the locals eat when they're on the run and don't have time to sit down for a meal or they need to satisfy their hunger when everything else is closed. One thing is for sure, street food is cheap, delicious and gives travellers a first-hand glance into what the people really eat.
San Miguel de Allende – Tacos
The best tacos aren't only in San Miguel de Allende, you can find these delicious and cheap snacks across the country! When it comes to tacos, they're best made on the streets, not in fine restaurants. You'll find the best on Calle de Mesones. Freshly made corn tortillas are filled with pulled pork, topped with salsa and some onions. You can easily inhale a few of these within minutes.
Mumbai, India – Panipuri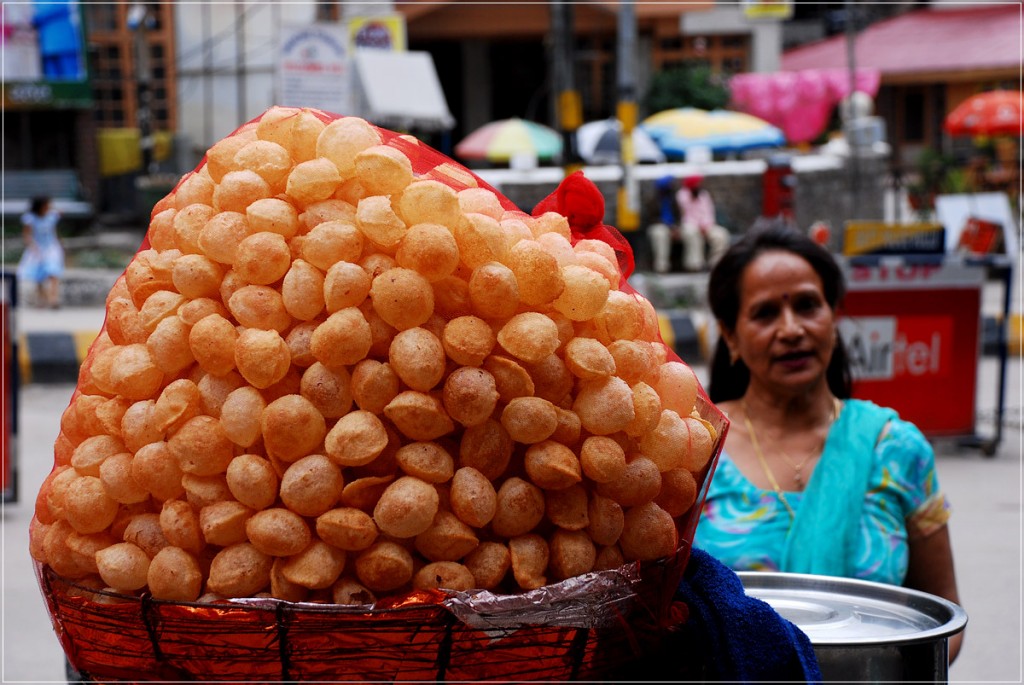 Completely addictive and filled with protein, these bite-sized puffs are filled with chickpeas, potato, chaat masala and chili and often times served with a sauce and yoghurt. Made with semolina and very tasty, it's no wonder you will have a hard time spotting the cart itself as they are usually crowded with people around them waiting to place their order.
Toronto, Canada – Poutine
Canadians feel as strongly for its "national" street food as hockey and winter. Crispy French fries, topped with cheese curds and smothered in gravy, are they asking for a heart attack? Poutine first originated in Quebec but soon caught on in the rest of the country and is by far the most popular late-night snack by Canadians and foreigners (once they realise the beauty of the heart-pounding combination). Torontonians swear by the classic blue chip truck parked in front of the city hall in Nathan Philips Square. It's open all year round and should be your first stop!
New York City, USA – Kebabs
Middle-Eastern food carts litter the streets of New York City, giving hungry business men, tourists and other locals something tasty to eat while out on the town. There is a lot of variety when it comes to street food in NYC but the best are the kebabs, perfectly grilled and flavoured with cumin and hints of chili. You'll find most of them priced at $1 which makes it a bargain snack for the budget traveller!
Sydney, Australia – Meat pies with mushy peas
This midnight snack may sound a little funny but Sydney locals seek it out every night at the stand near the Woolloomooloo Naval Dockyard. The cart has been there since the 1930's, serving the same thing: crispy pastry shells packed full of lean beef, topped with mushy peas and ketchup. You may be a little sceptical now, but once you've tried it you'll know why it's so popular.
Caracas, Venezuela – Empanadas
Found across the whole of South America, these light, soft and flaky pastries are a travellers dream when mid-day hunger strikes. These puffy and hot corn pastries are filled with either cheese of grilled meat and are loaded in calories. They're made especially well by the local women and will definitely fill you up fast.
Paris, France – Jambon-beurre
You'll find this gracing the menus of bistros not only in Paris but in many French cities. Fresh baguette, smothered in butter and cured ham. It's totally delicious and very affordable. Interesting fact, the jambon-beurre makes up 72% of France's sandwiches sold and consumed.
Tokyo, Japan – Ramen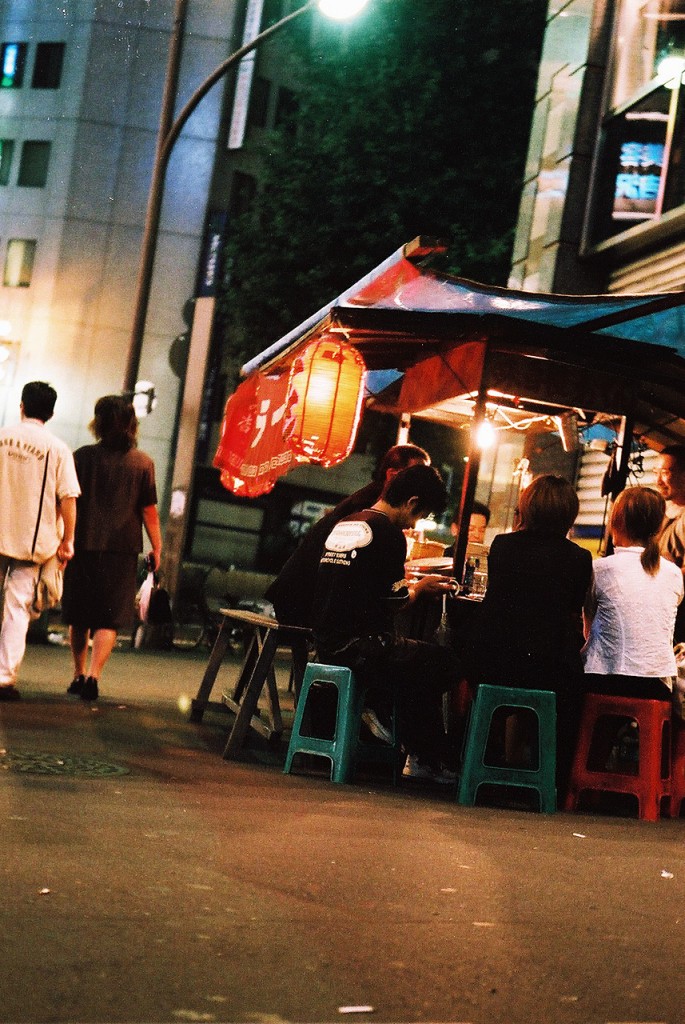 So you're hungry in Tokyo and you happen to be in the neighbourhood of the Tsukiji Fish Market? Stop for some ramen and savour the delicious broth at the bottom of your bowl. There are many variations on this classic dish but the bottom line is that it's both hot, delicious and nourishing.
Vietnam – Bahn Mi
This may just look like a sandwich but it's a masterpiece of a sandwich. Cooked up in just a few seconds, this is the perfect meal on the go for any travellers. peel back the newspaper wrapping and take a bite! Grilled pork, cucumbers, pickled carrot, some sprigs of cilantro and the Vietnamese version of mayo… it's golden. Costs about 30 pence.
Berlin, Germany – Currywurst
Sausages are to Germany like cheese is to France, with just as many varieties which is why no doubt the wurst is the main attraction when it comes to street food. Most popular is a long sausage cut into slices, swimming in ketchup that has been spiked with curry powder and paprika on a paper plate. It's creation was an accident (as legend has it) but the result is totally tasty for any traveller throughout Germany, not just in the capital.
Florence, Italy – Tripe Sarnies
Although some cultures look down on the "peasant food," Florentines relish it. Try tripe in Florence and you'll never grimace at the thought of cow stomach ever again. Stewed with garlic and onion until tender then topped with a chilli sauce or salsa verde with capers and anchovies.
What's your favourite kind of street food? What's popular where you're from?
Img: JBlaze B / Flickr cc.