Naples has plenty of personality and lots to keep a weekender busy. Check out this list of things to see and do around Naples and take advantage of this southern city during a long weekend this summer!
The second largest city in Italy (pushing four million) is located in the gulf of the same name, at the foot of Mount Vesuvius. Naples is a centre for artistic, cultural and gastronomic traditions… and do we even need to say that this is the birthplace of pizza?!
From the UK, getting to Naples is a cinch. easyJet takes off from London Stansted but flights to Naples with Alitalia are just as cheap, departing from Heathrow. Return flights are always priced around £100, even for trips in the popular summer months.
What to do in Naples
Wander the city on foot
The best way to discover Naples is on foot. While you're wandering around don't miss these spots: Castel dell'Ovo (pictured below) and Castel Nuovo, Piazza del Plebiscite, the Royal Palace, Vergiliano Park and Plaza del Gesù Nuovo… all with mighty Vesuvius in the background. Strolling through the city is a definite must, no matter how tempting it may be to do it by scooter.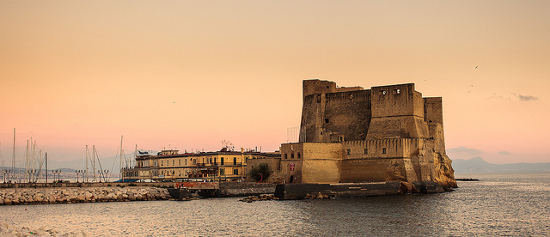 Visit Cappella Sansevero Museum
One of the most important and interesting museums in Naples is the Sansevero Museum in the Piazza Santa Maria della Pietà. Among its masterpieces is the veiled Christ, the famous marble sculpture by Guiseppe Sammartino. Even more interesting is the anatomical machines and sculptures which show the human anatomy using real human remains…
Admire Caravaggio's painting
Whether you're an art lover or not, we recommend you visit the Church of Pio Monte della Misericordia (via dei Tribunali 253) while you're in Naples. Here you can admire the famous painting by Caravaggio, Seven Acts of Mercy. Entry costs €7.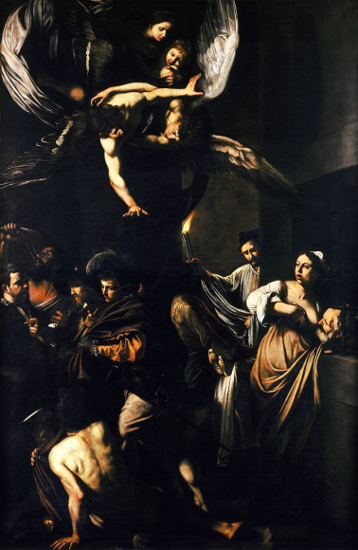 Enjoy a coffee with a rum baba
When it's time for a break, there's nothing better in Naples than a rum baba, one of the city's traditional cakes. It's no rumour that Italians make a good cup of coffee too, so enjoy it with an espresso or cappuccino as a mid-morning snack or in the afternoon.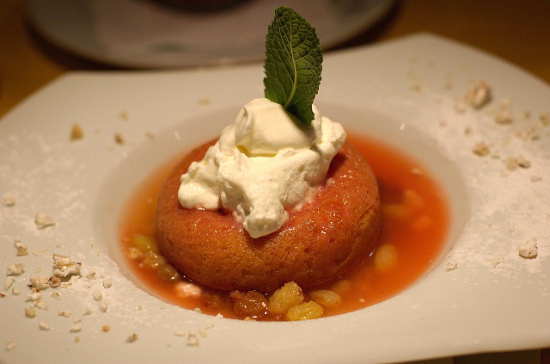 …and a Margherita pizza!
Legend says that the Margherita pizza was invented in Naples at the end of the 19th century, to honour the Queen Margherita of Savoy. Tomato, mozzarella and basil, the colours of the Italian flag. It's childishly simple but when done right, in Naples, you will be a convert forever. Try one at Da Michele (via Cesare Sersale 13), Sorbillo (via dei Tribunali 32) or Starita (via Materdei 27-28).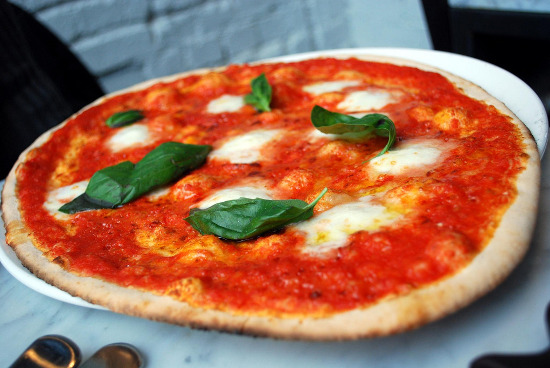 Say a prayer at the Maradona altar
Diego Armando Maradona was one of the most famous footballers to play in Naples, winning several national titles with the SSC Napoli between 1984 and 1991. You could say he was Naples' local hero. Fans flock to via San Biagio dei Librai (no. 29) to say a little prayer. This place will have little significance if you're not a football fan.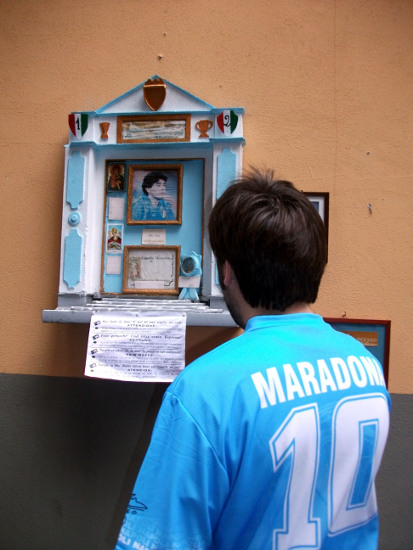 Take a side trip to Pompeii
History lovers will want to take advantage of Naples' location to take a trip to Pompeii. The city of Pompeii was buried under ash and lazy when Mount Vesuvius erupted in 79 AD. The site was only later discovered in the 18th century, revealing one of the best preserved Roman sites in the world.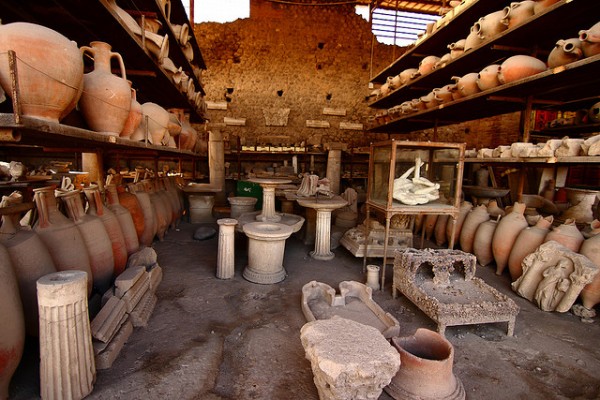 Horse around in Piazza del Plebiscito
Find yourself in Piazza del Plebiscito, take part in a local legend that ays to close your eyes, with your back to the Palazzo Real and try to walk between the two bronze horses. It's not as easy as it looks because of the sloping piazza floor, but give it a try and give the locals something to chuckle about!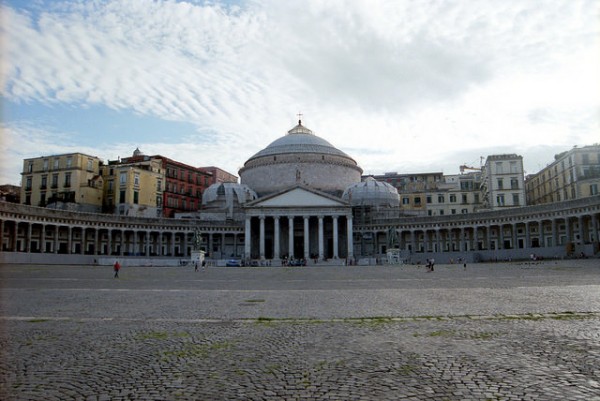 Fall in love with the opera
If you're not already a fan of the opera, now is a very good time to start! Opera devotees from around the world flock to the stately San Carlo, one of Italy's finest opera houses and the oldest active opera house in Europe. Composers like Rossini, Bellini and Donizetti have been directors, while many of the world's greatest operas were debuted here.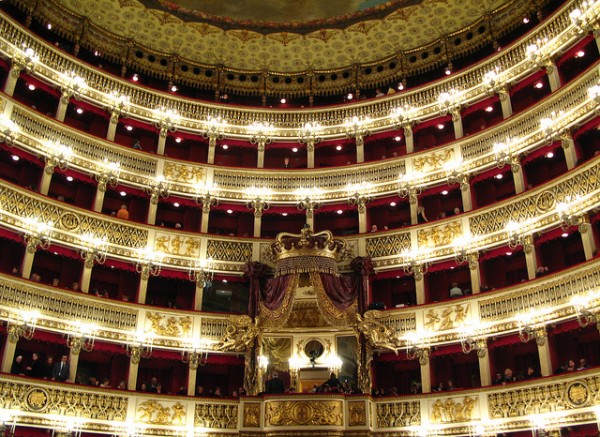 Hit up a beach party
Summer is the season for clubbing in Naples, and this city doesn't lack in nightclubs along the waterfront. Aerial is the closest beach club to the city centre, and a good place to start any night out. Catch the stunning sunset with a drink in hand while you dance the night away. Other clubs worth checking out include Vibes on the Beach, Lido Turistico, Nabilah and S'Move.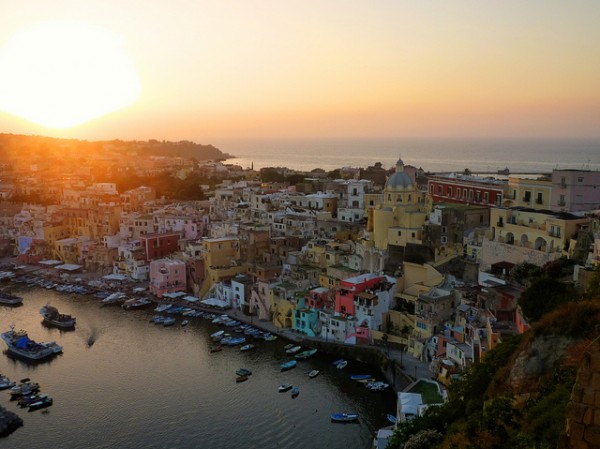 Go green
Summer in the city can get a little sticky, so escape the city heat by heading to the Orto botanico. This garden boasts some 9,000 types of palms, aquatic plants, cacti, ferns and shrubs from all over the country, collected over the last two hundred years. The citrus grove is particularly lovely.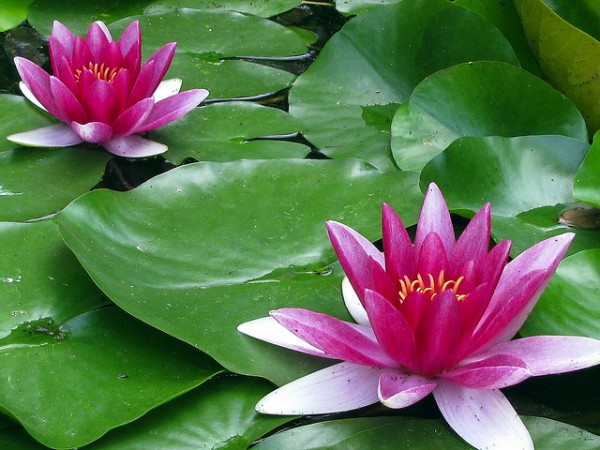 Been to Naples? Tell us what you'd recommend for visitors by leaving us a comment below!
Imgs: mrsbluff, ravo86, paula soler-moya, pinopinto, gennaroneaz / Flickr cc.