If you've always wanted to experience life like a local in North Korea, now is your chance. Native English speakers are being hired to teach English inside the world's most secretive country.
There is a catch: the job is voluntary. But who cares when you get to live for one month in North Korea, experiencing life like a local while teaching at the Pyongyang Tourism College? North Korea is looking for teachers to fill a number of placements at the college, teaching the country's future fleet of tour guides.
The work includes both teaching English and helping guides interact with foreigners and visitors more naturally.
With the launch of the country's first tourism website in December, it's only natural the country would want to make sure they're ready for the onslaught of visitors coming their way! This secret state has been closed off to visitors for decades and now that the borders are opening up, there are droves of curious travellers wanting to take a peek inside.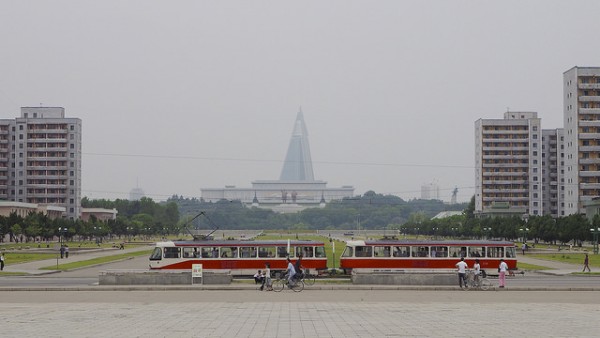 Want to apply?
Applicants should already have their TEFL (teaching English as a Foreign Language) qualification or at least previous experience in tourism management. Each volunteer will be expected to dish out €1,000 (£747) to cover the travel from Beijing to Pyongyang, the cost of their North Korean visa, accommodation, excursions around the country and all their meals. On of that, you'll need to also cover your flights to Beijing. When you think about it, that's not even a bad price for a month-long experience in one of the world's most curious countries.
There are five places available in May and five in November but with dozens of applicants so far, let's see if the country won't open up with opportunity for more English teachers. Interested? Send your CV and cover letter to info@juchetravelservices.com, the UK tour operator managing the project.
Img: clay gilliland, mattpaish / Flickr cc.