While we're still enjoying the last weeks of summer, we can't help but look ahead to the autumn and her chilly days. Fall is such a beautiful time of the year and we've rounded up some of the best places in the world for fall foliage to prove it.
Gaspé Peninsula – Quebec, Canada
We couldn't write a round-up of amazing autumnal places without starting off with Canada. While there's plenty of spots in this beautiful and vast country to see the fall colours, Quebec is certainly a fine choice. The hearty maple trees in the Gaspé Peninsula turns bright red in the fall, reminiscent of the Canadian flag. Head to the Parc National de la Gaspésie or try Forillon National Park.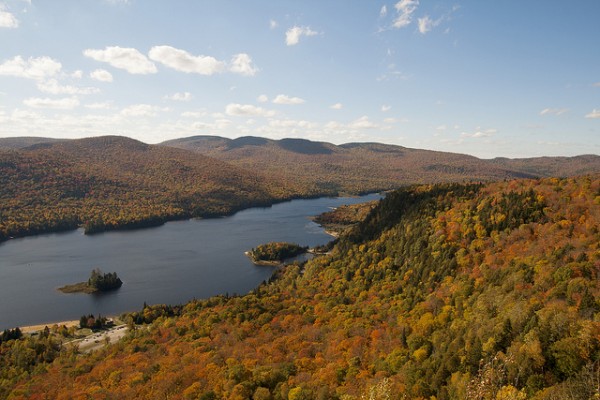 Douro Valley – Portugal
Catch cheap flights to Lisbon and then drive to the beautiful Douro Valley in October to experience Portugal's sea of red, orange and yellow vineyards. This is the perfect time to take a river cruise or tour some of the wineries in the region to find your favourite bottle of port.
Bavaria – Germany
Southern Germany's Alpine forests are a sight to see against the snow-capped mountains in the background. Rent a car to drive along the 224-mile Romantic Road, from the Franconia wine region all the way to medieval Rothenburg. This route is crowded in the summertime with tourists but come fall, you'll have it all to yourself.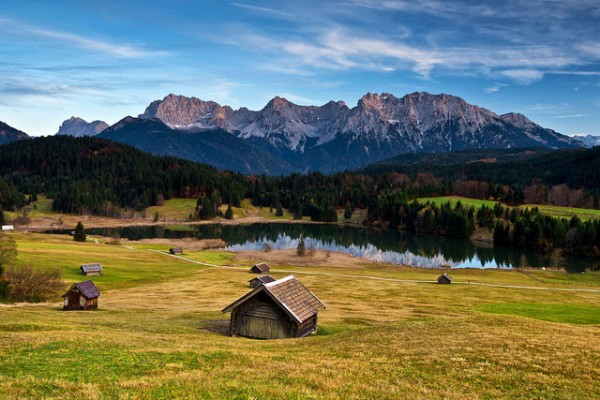 Nara – Japan
Kyoto is a great spot to visit in Japan if you're looking for that perfect ruby red Japanese maple. Take a train from Kyoto to the ancient city of Nara and you won't be disappointed. This region is just as stunning in fall as it is in spring when the cherry trees are in bloom.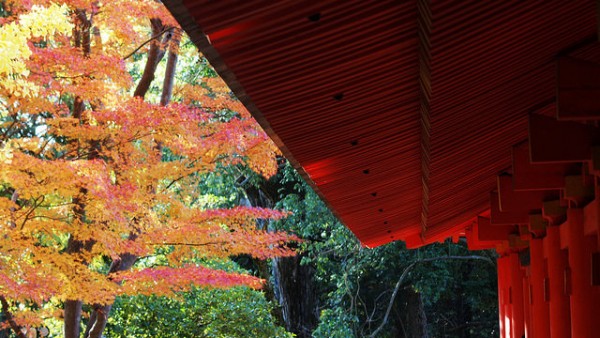 Forest of Dean – England
These woodlands near Gloucestershire were once royal hunting grounds but today they're one of the most beautiful places to visit in fall. The trees here were used once upon a time to built Tudor warships. The forest is a magical mix of oat, beech and chestnut, creating the perfect mix of gold and yellow leaves come October.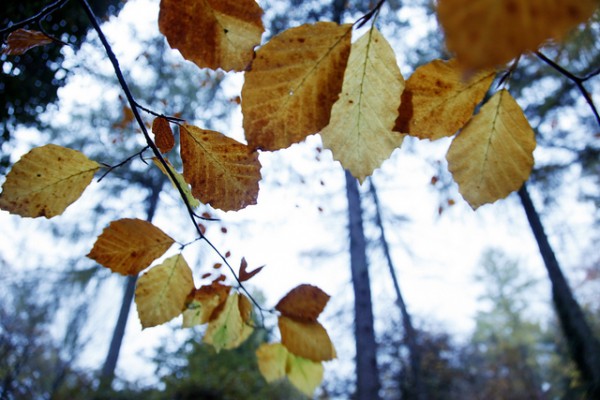 Dandenong Ranges – Australia
The good thing about heading Down Under for fall is that it takes place in March, so you can experience autumn twice in the same year. While most postcards of Australia will show its beaches and surfers, you won't be disappointed by the fall colours in the Dandenong Ranges near Melbourne one bit.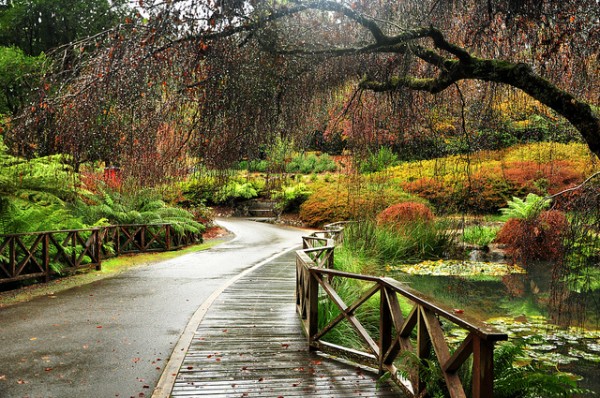 New Hampshire – USA
New England is probably the most popular choice for scouting out some amazing fall foliage in the USA, but if you want to visit someplace else, try New Hampshire. Head to the White Mountains to see some of the most colourful leaves in the world. The best time to visit is at the beginning of October. Silver Cascade Falls in Carroll County is particularly stunning.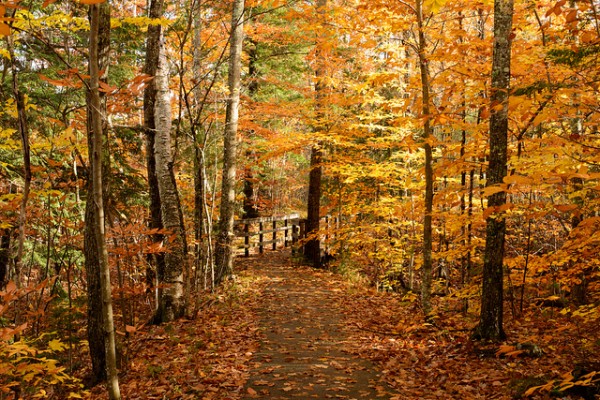 Imgs: nelsonro, matte0ne, s_j_photography, conifer, europeanenvironmentagency, cocayhi, ekilby / Flickr cc.