Spain's Caminito del Rey has been closed for over a decade but today, all that is about to change! The trail, which features a cliff face boardwalk that hangs 100m above the Guadalhorce Rive is set to reopen for visitors.
The trail begins in the village of El Chorro, not far from Malaga, and has been hiked by countless of adventurers since it was built in the early 1900s. Originally, it was a way for hydroelectric workers to access two waterfalls. Over the years the boardwalk deteriorated and after a few fatal accidents, the access points to the walkways were demolished, thus earning it the name, "world's scariest walk."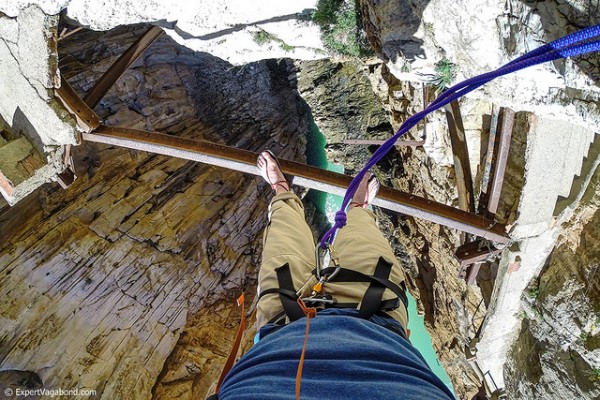 The provincial government has allocated €5.5 million for the restoration project of this 7.7 kilometre route. It's opening comes right before Spain's Holy Week, a very popular time for tourism in the country and the region. The trail will no doubt be a popular excursion for many but visitors should be aware that it takes 4-5 hours to complete and there are some pretty steep slopes to tackle.
Entry is free for the first 6 months after March 26th. The route is open to the public between 10am-5pm from April 1 to October 31, and 10am-2pm from November 1 to March 31. Visitors will need to book their spot using the official website, Caminitodelrey.info.
Img: mattkarsten / Flickr cc.