Find the cheapest flights to Aruba by date
outbound:
21-Jun-2021
direct (11h40m)
KLM
return:
02-Jul-2021
direct (9h20m)
KLM
outbound:
04-Sep-2021
1 stop (29h45m)
Air France
return:
11-Sep-2021
1 stop (12h50m)
KLM
Aruba: mile after mile of sandy beach
Flights to Aruba: practical information
Cheap airlines to Aruba
Planning a dream trip to Aruba? This beautiful island off the coast of Venezuela is like nowhere else in the world. Getting there is easy, just search for cheap flights to Aruba's main airport, Reina Beatrix International Airport (AUA). From London, fly with Thomson Airways, KLM, as well as a handful of charter airlines.
When to book flights to Aruba
Month to month there is little change in weather with hot, hot sun and a cool breeze keeping it very pleasant. Peak season falls between January and March though, so best to book your flights to Aruba early if visiting in winter.
Peak season: January to March is the busiest time to visit Aruba.
Low season: Summer, although the weather is the same as winter.
Flight duration
Direct flights to Aruba take 9 hours 50 minutes from London.
Experience Aruba: what to see, what to do
Aruba is a little paradise, sitting outside the Caribbean hurricane belt, the weather is fine year-round. The beaches are the island's biggest draw. With something for just about everyone who loves the sun, a holiday in Aruba could not get any better!
Essentials in Aruba
Beaches: It's safe to say there are a lot of beaches to choose from in Aruba but here are just a few recommendations. The best snorkelling is at Baby Beach in the south, Eagle Beach has been voted one of the top 10 in the world, Druif Beach is great for swimming and Hadikurari Beach is great for windsurfing.
Hooiberg: Called "Haystack Mountain", this hill stands right in the centre of the island and offers the most amazing views of Aruba. Take your Aruba car hire there on a clear day and you can even spot Venezuela to the south!
Shipwrecks: The two most popular shipwrecks for snorkelling and scuba diving are the Boca Catalina and the Antilla, a 400-foot German cargo boat from WWII that is just off Malmok Beach.
Find more information on Aruba.com.
Accommodations in Aruba
Most visitors will book a resort in Aruba. They are scattered all over the island but there are also hotels and inns located near the beaches as well as in the city centres. Hotels near the docks where cruise ships disembark tend to get very busy, very quickly.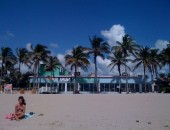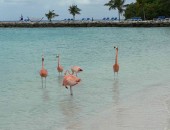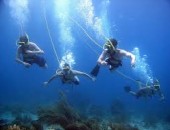 All flight tickets to Aruba