Backpacking can be a really affordable way to travel, but how much does it actually cost day to day around the world? That's where the Backpacker Index for 2015 comes in, newly updated, and revealing which parts of the world are actually "cheap" and which are not.
The Backpacker Index was launched in 2010 by Price of Travel and today it has become an invaluable resource for travellers planning RTW backpacking trips. It also comes in handy when you're a little bit on the broke side and you're looking for a cheap destination. The list this year, Price of Travel warns, has changed dramatically from last year due to the shifting values of currencies. Compared to the US dollar, all European currencies weakened, same with the Canadian dollar.
But as you can expect, Asian destinations fill the top of the list for being the most affordable, while European destinations crowd the bottom of the list for being the most expensive. The list is ranked by price, which includes the following daily costs:
A dorm bed at a good, but cheap hostel
3 budget meals
2 rides on public transportation
1 paid cultural attraction
3 cheap beers (your so-called "entertainment fund")
10 cheapest destinations for backpacking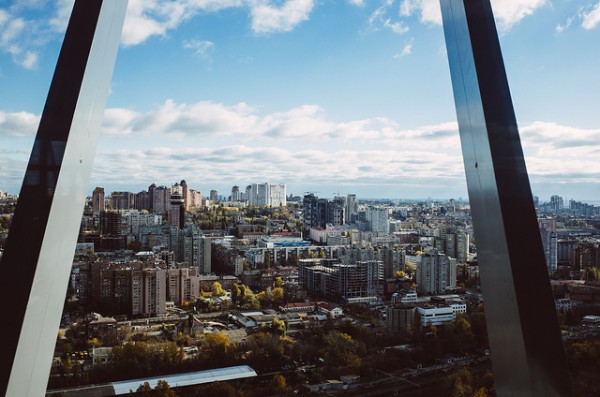 Kiev, Ukraine £9.45
Pokhara, Nepal £11.10
Hanoi, Vietnam £11.33
Ho Chi Minh City, Vietnam £11.55
Goa, India £11.84
Kathmandu, Nepal £12.60
Chiang Mai, Thailand £13.06
Vientiane, Lao People's Democratic Republic £13.09
La Paz, Bolivia £14.88
Quito, Ecuador £15.06
10 most expensive destinations for backpacking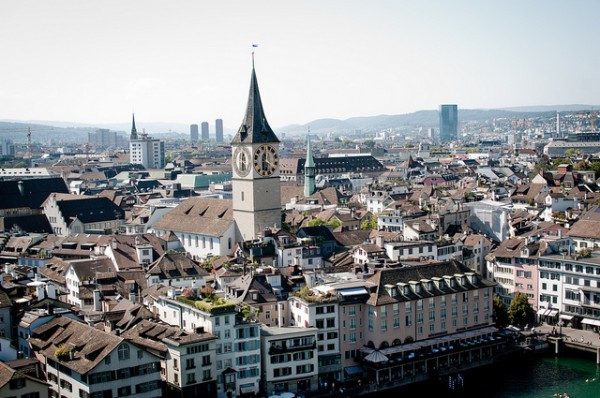 Zurich, Switzerland £84.99
New York, USA £71.30
London, UK £69.76
Bergen, Norway £69.20
Interlaken, Switzerland £60.72
Venice, Italy £59.87
Helsinki, Finland £58.92
Amsterdam, Netherlands £58.55
Oslo, Norway £58.29
Stockholm, Sweden £57.72
Europe on a budget?
Of course while Asian cities are the cheapest on a daily basis, flights to Vietnam can set you back a pretty penny. Within Europe, where can you find the cheapest destinations? Well Kiev tops the list as the cheapest option but if you're not keen to hop over to Ukraine right about now, then other cities like Bucharest in Romania, Sofia in Bulgarian and Krakow in Poland are among the cheapest on the Continent.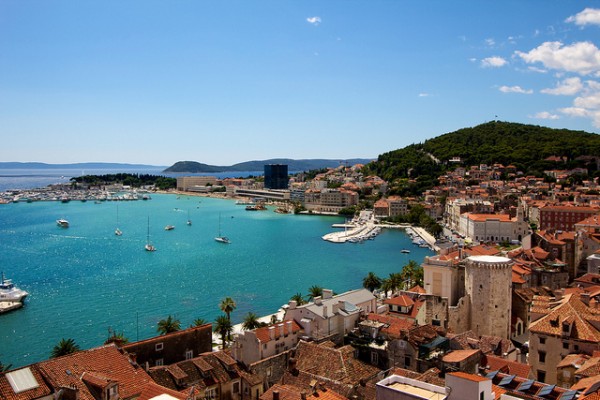 Budapest is another budget choice, as long as you stay away from the touristy hostels and hotels along the Danube River. Staying here will only set you back around £20 per day. We can thank the decline of the Turkish Lira for making Istanbul a travel bargain again, at £27 per day. If it's sun you're after, try cheap flights to Split. A stay in this coastal city in Croatia will only set you back £27.40 per day. And as for Spain, the cheapest destination is Tenerife in the Canary Islands at £31.44.
For the full Backpacker's Index, check it out on priceoftravel.com.
Imgs: zuk0, snippy hollow, sitomon / Flickr cc.