No need to go to the other side of the world to soak up some sun on an island paradise. Corsica's beaches are often compared to those of the most exotic destinations of our planet, and for good reason.
1. Rondinara
We're going to jump right in with Rondinara Beach, one of the best beaches in Corsica. Located in a cove along the southern coast, you will recognise it by its shell shape. Since it's sheltered, it makes a great spot for swimming. Catch a flight to Figari to get there.
2. Santa Giulia
Only ten minutes from Porto Vecchio, this beach is over 2 kilometres in length and is one long ribbon of golden sand, bordered by turquoise water. Santa Giulia beach is one of the most popular with tourists since it has plenty of restaurants nearby, pedal boats for hire and plenty of deck chairs.
3. Palombaggia
It's hard to believe you're still in France when you visit a beach like Palombaggia. Fine white sand, crystal-clear blue water, towering red rocks… while this wild beach can get very busy with tourists, its natural beauty doesn't go unnoticed.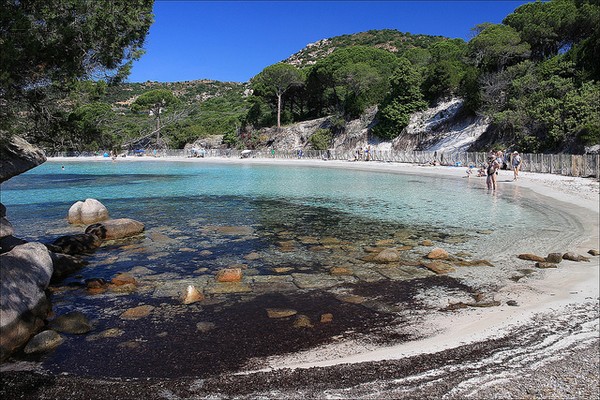 4. Little Sperone
Little Sperone, or Petite Sperone, is a fairly narrow cove protected by long strips of land. It feels like you could be in Thailand here, with the white sand and emerald green water. This beach is also located right next to one of the most beautiful golf courses in the world.
5. Arone
Located 12 kilometres from the centre of Piana, Arone Beach played an important role during the Second World War. It was here that the first weapons for the Corsican resistance fighters arrived in 1943.
6. Saleccia
This beach isn't too easy to access but it's worth the effort. Saleccia Beach offers more than a kilometre of white, fine sand with dunes and a pine forest nearby. There is only one small road for access and it's not in the best condition. That being said, you won't find too many tourists in these parts so you can enjoy a little privacy.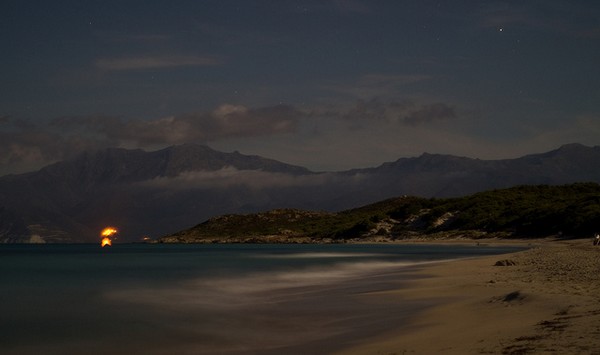 7. Bodri
If you like wild beaches, don't miss a trip to Bodri Beach. It's in great condition, mostly because it's a tricky one to reach. You can only arrive on foot via a path that's a bit more than 100 metres. Expect clear water, pristine sand and a great spot for swimming.
8. Nonza
Located on the western coast, Nonza Beach has one of the most unusual landscapes on the island. The beach has grey sand and is as wide as it is long. This is a great alternative beach for travellers looking to get off the beaten path a bit while on holidays in Corsica. Look for flights to Bastia if you're headed to Nonza.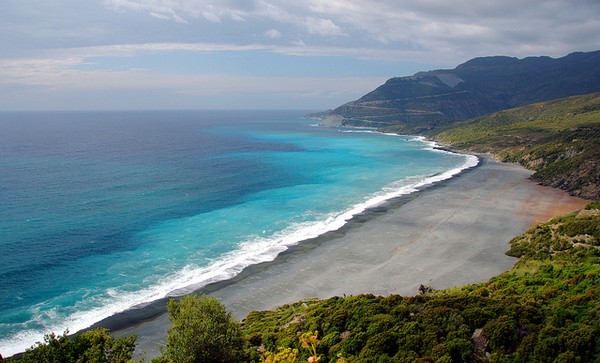 9. Mare e Sole
Mare e Sole Beach is almost a perfect crescent shape. It's located along the southern short of the Gulf of Ajaccio. Giant rocks stick up out of the water, making the perfect place to cliff jump off of into the sea. It's a great spot for trying out some new water sports or just enjoying the scenery.
10. Ostriconi
Nature lovers will love this one. It's one of the most idyllic spots in Corsica, surrounded by a dense forest and pretty coves.
Imgs: magea.org, Henrik Moltke, Fr Maxim Massalitin / Flickr cc.