Multiplex cinema have sucked the life and soul out of cinema. Apart from 3D screenings nothing much has come along to spice up our viewing experience. Outdoor screenings, however, still retain their unique quality and charm. We've listed some of the world's greatest outdoor cinemas for you to try out.
Red Rock Amphitheater (Colorado)
Films on the rocks is preceded by a live concert and comedian, showing cult classic films throughout summer. You may not find another venue with near perfect acoustics like this. Starting at dusk the backdrop to the film is nothing short of spectacular and with 16,000 people sat beside you – the atmosphere is pretty amazing too.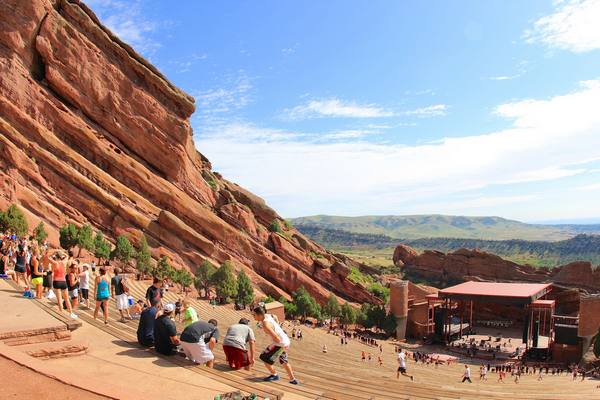 Gili lankanfushi (Maldives)
Is there anything more romantic than watching a movie in a private Maldive's jungle cinema, on a warm summers night, underneath the stars, with your favourite cocktail and your favourite person? We can almost here Elton John's 'Can you Feel the Love Tonight' ringing in our ear. If you're looking to impress a loved one, this cinema is most definitely for you.

Somerset House, London
For fourteen nights over the summer this beautiful neoclassical building offers the ultimate cinematic experience. A highlight of the city's summer's calendar, the state of the art screen with full surround sound looks stunning as it is lit by surrounding lights emphasising the pure beauty of the location. When you book your flights to London be sure to check out our article London's best alternate guide books to find out what else you can't miss in London.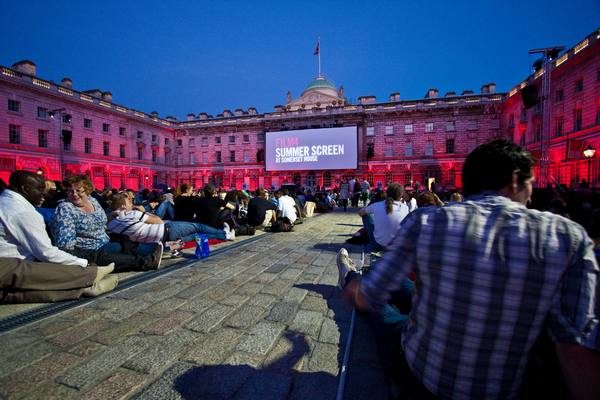 IMG: m4tik- 128db, Daveynin, Simon_sees, Kin Chan I Photographer / Flickr cc.