Join us on a journey through Greece, as we explore its most beautiful islands (and trust us, it was hard not to include them all!). Dotted across the Aegean Sea, there's plenty of white sandy beaches, blue skies and delicious food to enjoy on these island paradises.
Among the many great reasons to visit, Greece is known for its delicious food, historic landmarks, and idyllic beaches. These can all be enjoyed on some of its most beautiful islands – of which there are plenty! We're running through some of the country's most stunning islands, from Santorini to Mykonos.
Paros
This charming Aegean island is known for its gorgeous villages and beautiful beaches, as well as its fantastic local wine. Don't leave without visiting the fishing village of Naoussa and the fascinating Marathi Marble Quarries.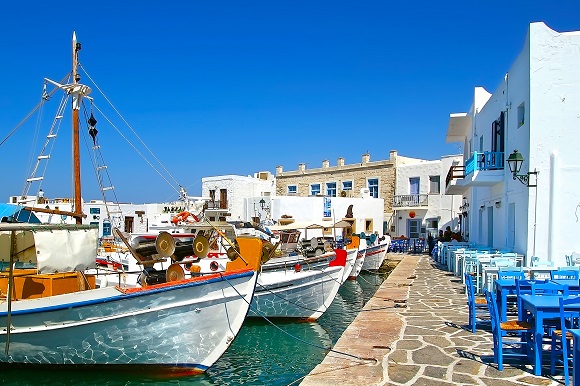 Santorini
One of Greece's better known islands needs little introduction: part of the Cyclades islands, it's known for its whitewashed buildings which line cliffs overlooking the sea, and its stunning sunsets. Thanks to its romantic charm, it's no surprise thousands of us choose to fly to Santorini every year!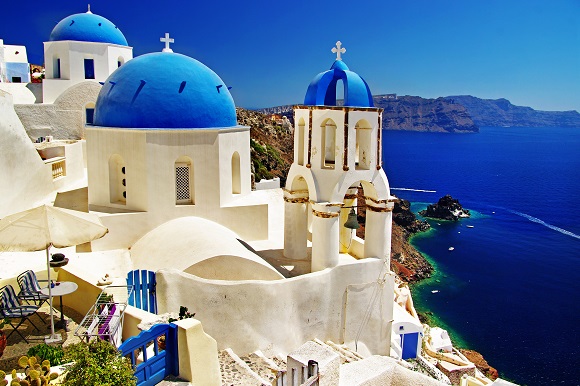 Mykonos
A lively island in the Cyclades, this is a popular destination for travellers looking for a more vibrant nightlife, with clubs and bars catering to the party crowd throughout the summer months. A fashionable destination, it's also home to a series of windmills perched on a hill above Mykonos town, which have become a well known landmark.
Milos
This lesser known volcanic island in the Cyclades is famous as the original home to the iconic Venus de Milo sculpture, which can today be found in the Louvre in Paris. It's also known for its numerous beaches, clear blue waters, and the Catacombs of Milos.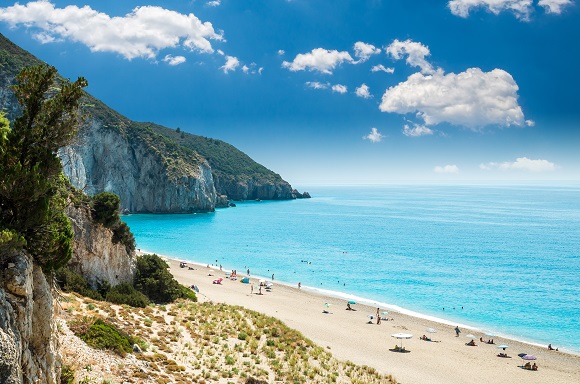 Samothrace
Famous for its rugged natural scenery and mythological status – it's said that Poseidon watched the War of Troy from the island – this is a hidden gem just waiting to be discovered. The picturesque Pachia Ammos beach, and the beautiful waterfalls which cascade into natural pools, are both worth seeing.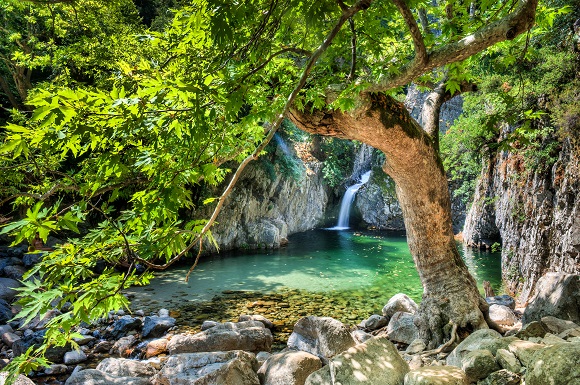 Kastellorizo
Not far from the Turkish coast, this small Mediterranean island boasts peaceful beaches and a calm atmosphere. The charming Kastellorizo village overlooks the sea, while the island's small number of inhabitants and quieter feel makes it the perfect destination for anyone looking to escape the hustle and bustle of daily life.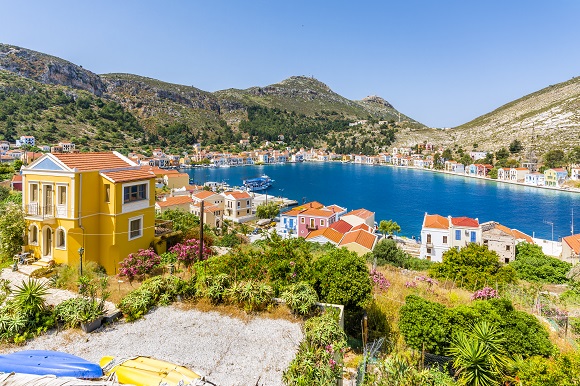 Kos
It's time to head to the Dodecanese Islands to visit Kos, a culturally and historically rich island: here, you'll find the Asclepieion (an ancient Greek healing centre), the medieval Neratzia Castle, hot springs, stunning beaches, and a lively nightlife.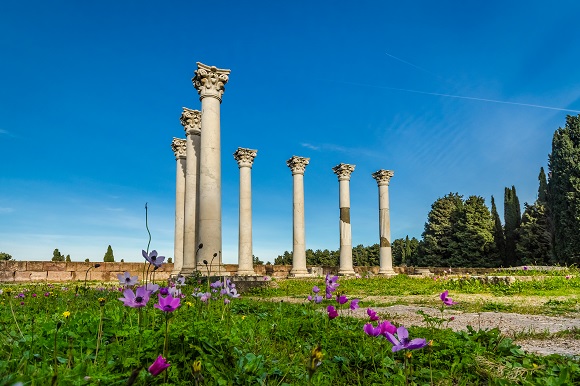 Rhodes
The largest island in the Dodecanese Islands, Rhodes is known for its beaches and ancient history, with architectural remains dotted across the island. In the city of Rhodes, the Old Town welcomes visitors with cobblestone streets such as the medieval Street of the Knights; there's also a vibrant nightlife to enjoy, before relaxing by the clear blue sea during the day.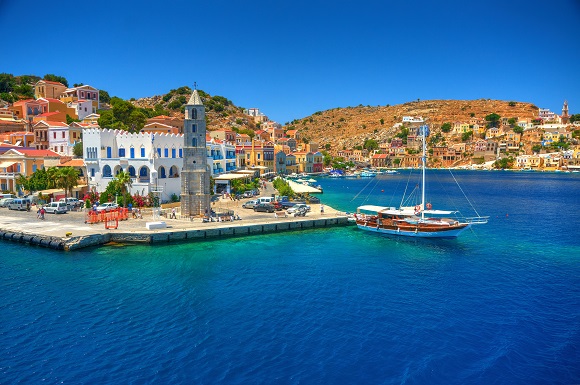 Corfu
Found in the Ionian sea, this beautiful island offers something for everyone, from interesting archaeological sites to picturesque beaches; and charming villages to hiking trails in the mountains. While it's a popular destination, there are plenty of quieter towns and villages found away from the bustling Corfu Town for anyone looking for some peace and quiet.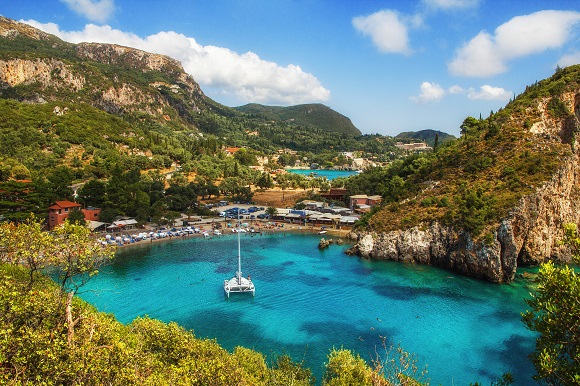 IMG: Shutterstock