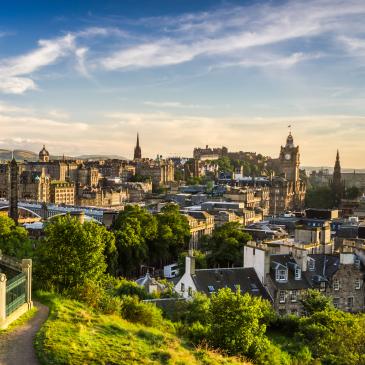 What to do in Edinburgh?
There is only one reason to visit Edinburgh in August: the Fringe. This is the most expensive time of the year to plan a trip to Edinburgh (especially when it comes to Edinburgh hotels) but it's one that you have to experience at least once. It feels like the world descends on Edinburgh for a month-long celebration of theatre, performance art and comedy. How did it come to be? The first Edinburgh Festival took place in 1947 and only 8 theatre companies didn't make the final bill. Undeterred, they banded together to make their own festival, on the fringe, and thus the famous festival was born.
Today, it's the largest performing arts festival in the world. Grab a program, scout out the ticket offices for free and last-minute tickets and take in the atmosphere on the streets, lined with performers doing off-the-cuff plays.
Weather expected
20°C
One top tip for Edinburgh in August: be prepared for anything (weather-wise). Remember, there's no such thing as bad weather, only the wrong clothes.