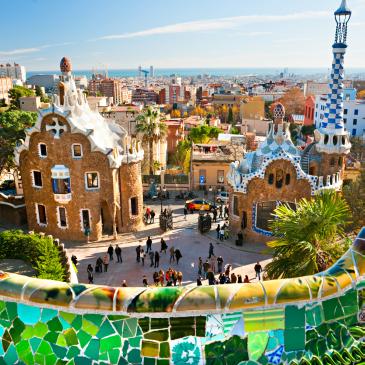 What to do in Barcelona?
Barcelona, Spain's offbeat and eccentric cultural capital, has plenty to keep just about anyone busy. This coastal city's beaches are top-notch, the city's museum are world-class and as far as the food and drinks are concerned, you can tuck into the best of coastal Spanish cuisine as well as Catalan specialities.
September is an ideal time to visit, after the summer crowds have all gone home. Cash in on end-of-the-summer hotel and flight discounts while still enjoying the warm sea and endless sunny days. Barcelona is the kind of city where you can play all day, and all night. Start with sunset drinks at a waterfront bar or right on the beach. Then head into the city centre, following the sound of jazz, flamenco and indie rock spilling out of vintage concert halls and basement bars. If you're still awake at 3am, it's time to hit the clubs to get a real experience of this city's playful, wild side. Can you keep up?
Weather expected
29°C
By the time September rolls around the peak heat of the summer has passed but don't get us wrong, the temperatures still climb to 30°C or warmer. Spend your mornings sightseeing, and your afternoons at the beach.