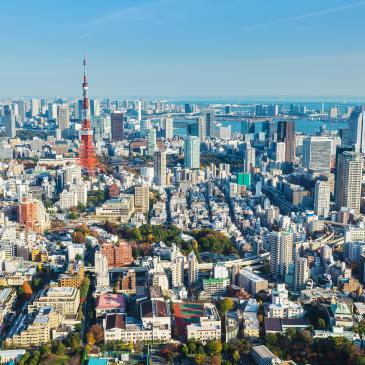 What to do in Tokyo?
Nothing signals spring like new buds on the trees after a long winter. When springtime arrives in Japan, the country explodes into shades of pink as the cherry trees blossom together; Mother Nature's version of a synchronised dance. Tokyo in March is a must if you want to experience the magic of this season. It's hard to predict exactly when the Cherry Blossom Festival, known as Ueno Sakura Matsuri, will begin but mid-March is a pretty safe bet.
The best spots to enjoy the festival are in Ueno Onshi Park with over 1,000 trees, Shinjuku Gyoen Garden and along the Meguro River. It is not just the sight of the blossoms that "awaken the spirits" of the Japanese people but also the sweet smell. Everyone gets in the spirit, including McDonalds, which offers a special "cherry blossom burger" with pink buns this time of the year. Join the masses of Japanese youth snapping selfies in front of the pinkest trees; it's practically a must these days!
Weather expected
12°C
Spring brings with it not only beautiful blossoms, but also warmer weather after months of winter. Expect sunny, bright days but cooler weather in the evenings.