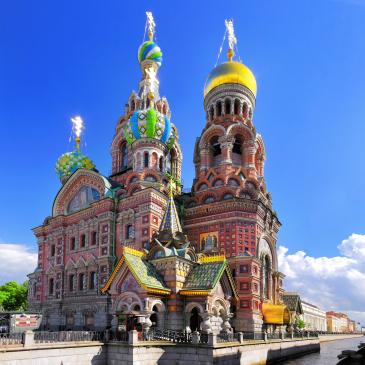 Waht to do in St. Petersburg?
St. Petersburg waits all winter long for June to arrive, when the summer solstice brings with it the longest nights of the year. To celebrate, this city never sleeps but instead parties, dances and discos all night long. The magic of the White Nights makes this city irresistible in June when the city's art and culture scene explodes with special exhibitions, performances and programmes, all set against the stunning imperial backdrop of the city.
Peter the Great did a fine job building European-inspired palaces, cathedrals and churches. The result was Russia's first modern city, something that can still be felt today. The White Nights Festival is the perfect chance to experience St. Petersburg's unrivalled art scene. Stop by the Hermitage and the Russian Museum during the day, and in the evenings, a classical concert by the Shostakovich Philharmonic or a ballet at the Mariinsky Theatre is a must. And when you just can't stay up any longer, make the trek back to your hotel and hope that those blackout curtains really work.
Weather expected
16°C
June is almost the warmest time of the year in St. Petersburg, when afternoon temperatures can climb up past 20°C but dip again in the night.