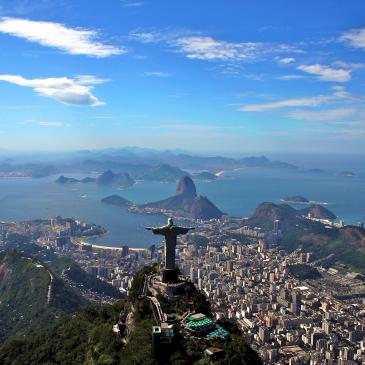 What to do in Rio?
This city is nothing short of marvellous and if you happen to be planning a trip here in February, you're in for some wild and crazy nights as Carnival takes over the city. Samba drives this city to party all day and all night as the city's top dance schools compete to be the best. Carnival is a one-week celebration in the middle of February, the perfect time to experience Rio at its prime.
Apart from Carnival, this city is infectious. Its gorgeous mountains and white sand beaches, rainforests and azure blue sea get it top marks as far as looks go. When you're not dancing your toes off, make sure to visit Cristo Redentor on top of Corcovado, enjoy a hike through Tijuca's lush forests and spend a couple of days lazing about on Ipanema Beach… and who said life was tough?
Weather expected
30°C
Winter is high season, with average temperatures during the day hitting 33°C.